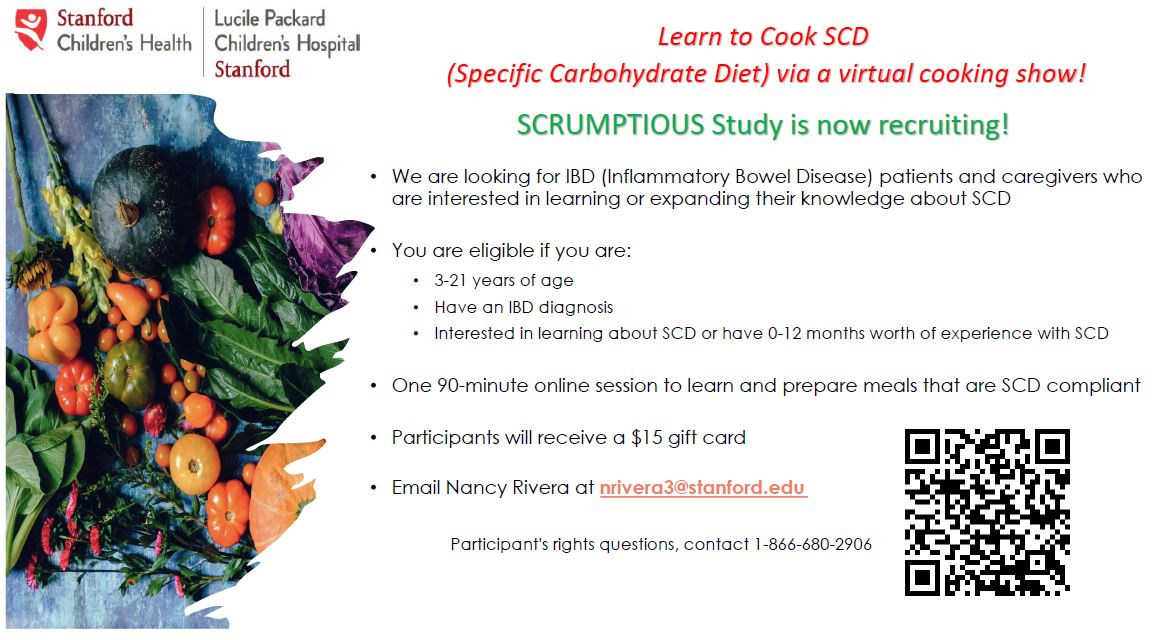 Stanford Children's Health is now enrolling patients for the Specific Carbohydrate Diet Curriculum- Patient and Caretaker's Outlooks (SCRUMPTIOUS) Study. This study is evaluating the impact of an innovative and tailored Specific Carbohydrate Diet (SCD) curriculum, on the knowledge and perspectives of patients with IBD and their caretakers.
You are invited to take participate in Phase II!
Phase II is comprised of one 90-minute Zoom Session where you will learn how to cook SCD. Topics discussed will be how to add crunch to your diet, cooking with kids, science behind SCD.
Class schedules: January 26, 2020 4- 5:30pm, Pacific time
February 2, 2020 4- 5:30pm, Pacific time
February 8, 2020. 4- 5:30pm, Pacific time
Please email Nancy Rivera at nrivera3@stanford.edu for more information.